D-Orbit wins contract to work on Space Rider reusable space vehicle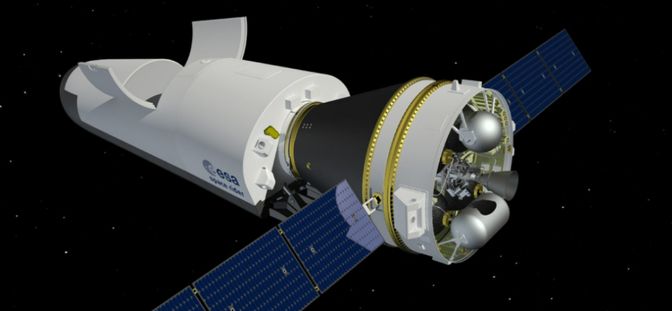 May 23, 2022
D-Orbit, in which Seraphim Space owns a 9.3% fully diluted holding, is due to be listed on the NASDAQ exchange later this year via a SPAC merger.
D-Orbit Spa will deliver tools and components for the European Space Agency's Space Rider reusable space vehicle as part of its maiden mission next year.
The space logistics and orbital transportation company, in which Seraphim Space Investment Trust PLC (LSE:SSIT) is a major investor, said it has been subcontracted by satellite structure specialist Beyond Gravity to supply the lightweight carbon fibre-reinforced polymer (CFRP) tools and metallic structural hardware components into space and deliver them to the required final destination in orbit.
The financial terms of the transaction were not disclosed.
The constriction of the reusable Space Rider spacecraft is being led by Thales Alenia and Avio, with the intention of creating an automatic, uncrewed laboratory designed to perform technology demonstration and pharmaceutics, biomedicine, biology, and physical science experiments over missions lasting up to two months.
A key feature of Space Rider is the ability to re-enter the atmosphere to return experiment results, land on a runway, and fly multiple times.
D-Orbit, which is based in Como, Italy, said it will also coordinate and monitor the work of Italian suppliers, to ensure that the production and documentation follows the space industry's best practices.
"Beyond Gravity is one of the leading European companies in satellite structures, and their decision to partner with us is an exciting milestone for D-Orbit," said Renato Panesi, D-Orbit's chief commercial officer.
"We believe this kind of project, featuring collaboration between traditional and New Space companies, is essential for the future of the new space economy. We look forward to working closely with the Beyond Gravity team."
Beyond Gravity's Eric Wiesmann said: "As a leading supplier of products for the space industry, it is important for us to keep our finger on the pulse and continue to offer the best solutions for tomorrow's market, also thanks to partnerships with innovative and reliable players such as D-Orbit." 
D-Orbit, in which the London-listed investment trust currently owns a 9.3% fully diluted holding, is due to be listed on the NASDAQ exchange later this year via a merger with Breeze Holdings Acquisition Corp (NASDAQ:BREZ).
Liftoff!
Follow our Facebook page to know more about space investment